Saints at Packers
Packers last week were taken out by the 4-7 Falcons while the Saints got back on track with a suprising defensive battle against the Chargers. MAtt Ryan carved up the Packer D and Colt does the same.
Saints 27 Packers 20
Titans at Vikings
These coaches have probably squared off a million times in the million other leagues they are in and both rely on the run. CJ outduels AP.
Titans 28 Vikings 19
Lions at Bears
LIons can put a stranglehold on the division with a win but have already lost to the Bears. Bears make it a clean sweep.
Bears 16 Lions 12
Panthers at Chiefs
Why isnt Matt Schaub the starter in KC? Panthers were shocked by the BUcs last week coming off the emotional win over the Saints. Panthers get back on track.
Panthers 16 Chiefs 13
Rams at Jets
Rams are among the leagues elite while the magic has seemed to left New York. Rams roll.
Rams 30 Jets 14



49ers at Redskins


Redskins win The Redskins win Thhhhhhheeeee Redskins win! okay it doesnt sound the same as when the Yankee announcer announces a Yankee win but you get my point. Skins make it two in a row.
Redskins 17 49ers 13
Seahawks at Dolphins
It makes it even more humiliating losing to Jims Fins but is this the week the last undefeated falls? Upset of the week.
Seahawks 17 Dolphins 16
Giants at Cowboys
This picture was leaked as the cover for Lens new book and it is reported that inside is a blueprint on how to beat the Giants...even though Len writes he cant read!
Giants 16 Cowboys 12
Eagles at Steelers
The battle of Pennyslvania....it would be alot better if the Eagles werent struggling so much. Has Big Black packed it in? I hope so.
Steelers 20 Eagles 17
Cardinals at Bills
Two juggernauts square off for PFL supremacy...Mike...Mike....Mike....wake up!!!!!!
Bills 13 Cardinals 12
Raiders at Broncos
How have the Broncos fallen so far in one season? These two can score...who has ball last? I predict Oakland.
Raiders 38 Broncos 35
Texans at Chargers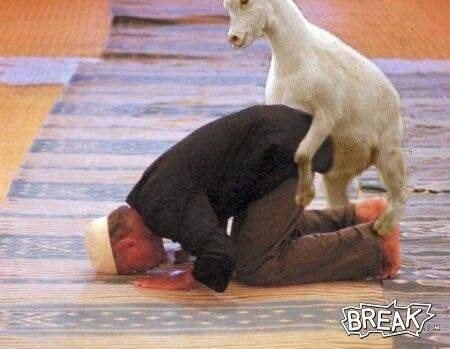 The goat finally got tired of years of abuse and turned the tide. Jerry is so distraught that he cant bear to play this game and gets a sub. Good choice.
IF sub
Chargers 20 Texans 17
Jerry enjoyed it and coaches
Texans 34 Chargers 21
Bucs at Falcons
Bucs coming off a huge win over the Panthers. IS Bucky back? Falcons are the best 4-7 team in PFL history and have won 2 in a row...make it 3.
Falcons 30 Bucs 27
Colts at Bengals
Colts will struggle to stop Julio Jones as he has a monster day. Bengals score eary and often.
Bengals 34 Colts 17
Ravens at PAtriots
Ravens got a victory snatched away in final seconds by the Steelers while the Patriots have been up and down all year...Eric has this Raven team playing hard.
Ravens 31 Patriots 30
Jaguars at Browns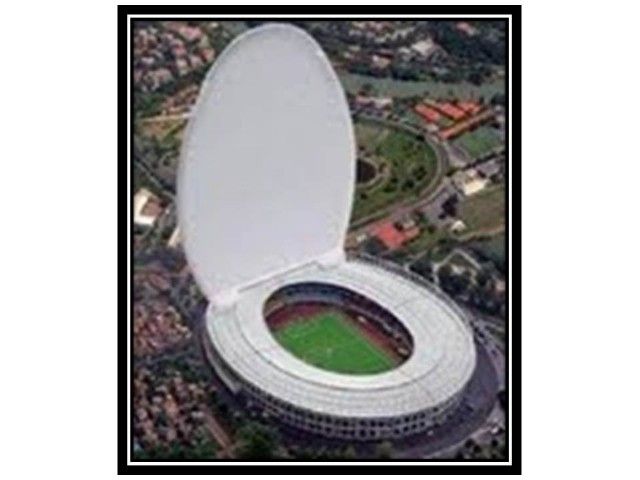 This picture was leaked of the new stadium for the Cleveland Browns...word is that it has an excellent drainage system. The jags have a new coach but for how long? Browns have inside track on #1 overall pick...why screw it up now?
Jaguars 20 Browns 13