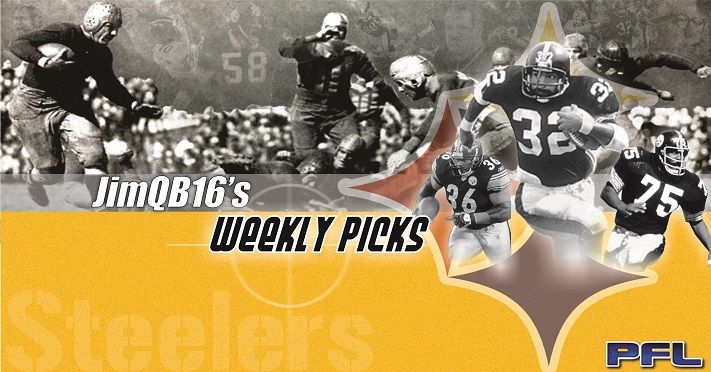 Game Of The Week
Coaching Match Up:
Omari Smith (9-2) vs Michael Ryan (11-0)
Who Wants It More?
Wow, Omari makes it into the game of the week slot two weeks in a row. Last week after being predicted to take down the mighty NFC New York Giants he will get no such respect this week. Is Omari for real or is he a regular season stud who will always fizzle out in the playoffs? This week will be the REAL test to see which is true. He gets to play the BEST team in the league, with the best record. This IS the road he will have to travel if he plans on going to the superbowl. Can a PFL team travel to Pittsburgh and win on the road TWICE in one season? That's what Omari would have to do if he continues to trail the Steelers in the regular season. These two teams could not mirror each other more in coaching style. Both teams have a top three rusher in the league. Neither team is top ten in passing yards per game and both teams are #1 and #4 in points allowed per game. Neither team is soft against the run either being ranked 3 and 4 in that category. The question is who is the BETTER coach? This is going to be a great match up!!!
Verdict:
Steelers Win
*******************************************************************************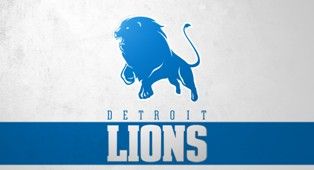 Coaching Match Up:
Andrew Torres (9-2) vs James Hatzis (9-2)
Who Wants It More?
If there was a tie for game of the week this would be it. This has the exact same implications as the Titans versus Steelers game. These two teams are right now the #1 and #2 seeds in the NFC and this game could very well affect who is seeded higher in the playoffs and enjoys the home field advantage. This game could also have potential as a rematch as the NFC title game if both teams continue and neither falters during the playoffs. Another game where two coaches styles seem very similar. Do we see a trend here? The only glaring difference here is that the Lions are a proficient passing team and the Giants are very efficient with the pass making these two teams far from one dimensional. Both teams are in most of the top ten categories for team scoring, passing, rushing and defense as well so it is hard to say who is having the better season. This match up should be a knock down drag out fight!
Verdict:
You Make The Call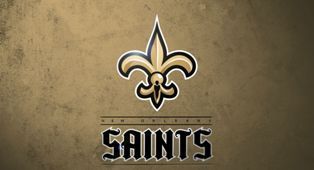 Coaching Match Up:
Dave Dawson (6-5) vs Steven Goodman (5-6)
Who Wants It More?
This is a hard game to call since both teams have been up and down this season. Something tells me that the Panthers are riding an all time high after beating up on daddy this past week. I don't think the Panthers let the Saints sweep the series this season. Lets' see if Dave can pull it together and stop his three game skid.
Verdict:
Panthers Win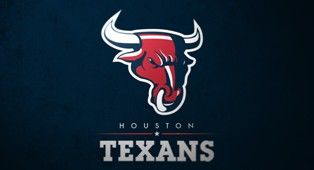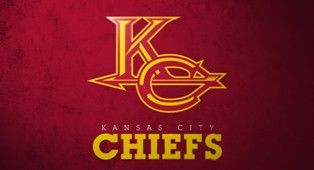 Coaching Match Up:
Greg Davis (3-8) vs Mike Kleinknecht (6-5)
Who Wants It More?
It looks like Tex got fired up after I said he was slouching last week. As I said on the radio show the Chiefs are the hottest team in the PFL right now as far as fighting tooth and nail to make a last minute run at the playoffs. Even though the Chiefs team isn't stacked with talent the coach certainly has what it takes. The Chiefs are one of the top defensive teams in the league but are seriously lacking on offense. Can Mike overcome his shaky offense and make a serious run at the playoffs? I want to see what Greg has up his sleeve this week, if he beats the Chiefs I will have to re evaluate Greg's drive this season.
Verdict:
Chiefs Win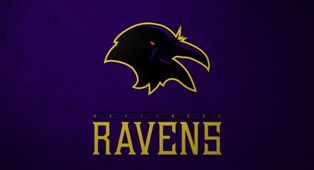 Coaching Match Up:
Rob Brick (7-4) vs Eric Tatro (2-9)
Who Wants It More?
It looks like Eric won the battle of the bottom of the AFC North this past week but does that equate to him getting going in the right direction? Rob really impressed me this past week as he took out the red hot Packers and showed that he CAN win the games where his opponent has nothing on the line. I would love to see Rob continue his hot streak and challenge Whalen for the division. This week won't be much of a test as he plays the Ravens who are struggling but it will show his character. The Patriots continue to have the leading passer and the leading rusher in the league, can anyone slow that offense down? If the Patriots find their defense the AFC could be in some big trouble.
Verdict:
Patriots Win
Coaching Match Up:
Nick Bond (2-9) vs Leonard Barnhart (5-6)
Who Wants It More?
One week I picked Lenny to lose and he won, the next week I picked him to lose and he lost....Lenny be more consistent lol. I am not sure if the Cowboys are ready to turn the corner this season but this week will be an interesting match up. We have a new comer in Nick Bond who won two of his three games in the league. Can Nick keep up the hot streak or will Len step up and bring him back to reality? I think the unfamiliarity with the new coach may give Len trouble, lets' see!
Verdict:
Packers Win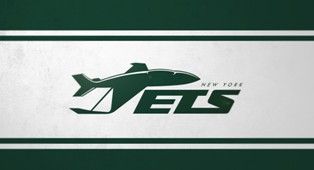 Coaching Match Up:
John Whalen (7-4) vs Juan Ovalle (5-6)
Who Wants It More?
This should make for a good match up. Juan has really been struggling this season but he is usually stubborn about losing to the same teams on a consistent basis. Is it time for Juan to take control of his last chance to fight for the division? Can Juan get back into the race? I think that Whalen showed us he is more than human when the Steelers took him out last week. The Bills continue to be one of the most powerful offensive teams in the league leading in points scored and hovering in the top five in both passing and rushing. They do have one big issue however and that is the fact that they are not dominating in any defensive categories what so ever. Can a team with all offense and a mediocre defense contend for a PFL title?
Verdict:
Bills Win
Coaching Match Up:
Scott Gardiner (6-5) vs Gilbert Moseley (3-8)
Who Wants It More?
This has been a tough season for both coaches but I think Scotty still has a lot left in the tank. Scott knows that winning out may be the only way to make the playoffs and I think he will take that very seriously. The Eagles are struggling to maintain the days of old and this year is already a lost cause. The Vikings pass defense is #2 in the league and that is giving coaches fits. If you are going to beat the Vikings you have to be patient and run the ball effectively to have a chance.
Verdict:
Vikings Win
Coaching Match Up:
Jim Retter (2-9) vs Paul Davidson (5-6)
Who Wants It More?
I think that Paul has decided that enough is enough already. It's strange to see the Bengals not fighting for the division right up until the end with the Steelers in the PFL. Even though Paul is far enough behind that probably isn't a possibility at this point at least he can make the playoffs if he finds his stride. Jim is having a tough season and at this point I think he's already looking forward to next season. Paul, come on brother turn on the engine and hit the gas...the PFL is counting on you to fight fight fight and sneak into those playoffs. The Bengals Jonathan Dwyer is running away with the touchdown title this season with 12. Can anyone catch him?
Verdict:
Bengals Win
Coaching Match Up:
Manuel Lozano (7-4) vs Gabe Saracino (8-3)
Who Wants It More?
Gabe is finally proving me right! This is one tough coach to beat when he's on his game. This will be a tough game as Manny is a great coach as well. These two will really be getting to know each other being in the same division. The Rams are the offensive powerhouse and the 49ers are a defensive powerhouse. Who breaks first?
Verdict:
49ers Win
Coaching Match Up:
Luis Lopez (3-8) vs Jerry Kenney (5-6)
Who Wants It More?
Jerry and his Chargers are still in the hunt while the Raiders are on the outside looking in. Does Luis put a wrench in the works to slow down Jerry or does Jerry get back into the fight for his division?
Verdict:
Chargers Win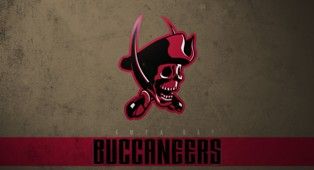 Coaching Match Up:
Macio Jacobs (4-7) vs Mike Goodman (7-4)
Who Wants It More?
I like what the Buccaneers have been doing this season up until Dad got shown who was boss by his younger counterpart. I think that Macio still has something to prove and he will be tough to beat this week. I think that the Falcons would need a miracle to make the playoffs but he isn't afraid to spoil others dreams lol.
Verdict:
Falcons Win
Coaching Match Up:
Tim Poteat (6-5) vs Joe Sparich (2-9)
Who Wants It More?
I think after a tough loss to the Broncos the Cardinals are going to be ready to make a serious rebound. As I said on the radio show the Cardinals coach Tim has been promising me a stellar season but he never seems to get over the hump. Sparich is new to the league and still trying to get his feet under him, does he pose a threat to the Cardinals turning it around?
Verdict:
Cardinals Win
Coaching Match Up:
Kevin Close (2-9) vs George Hankerson (5-6)
Who Wants It More?
Hank is still on his search for the perfect penis pump so it will be hard to tell who will come out victorious since Hank won't be around to coach his squad. Lets see if Kevin who's getting use to the league can take advantage of a team without its coach.
Verdict:
Colts Win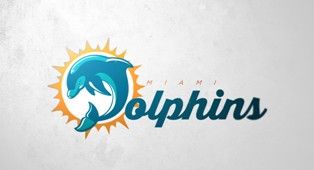 Coaching Match Up:
Bill Shamnoski (8-3) vs Brett Bachand (3-8)
Who Wants It More?
The Bears are still chugging away and want the division title in the NFC badly. I think that from this point on Bill doesn't plan on losing another game. The Bears are going to be very tough to beat the rest of the way. The Bears have one of the toughest defensive teams in the league as they are the second hardest to score on in the ENTIRE league. They lead statistically in many defensive categories but where their weakness lies is in their ability to dominate on offense.
Verdict:
Bears Win
Coaching Match Up:
Kenneth Washington (7-4) vs Sean Tibbs (7-4)
Who Wants It More?
This is probably the toughest game of the week to call. Wiggy keeps showing me that when I doubt him that he plans on making waves in the AFC. Ken who is a great coach in his own right has shown that he may just be able to win his division in his first season in the PFL. This game is super important to both teams as the Broncos cling to a small lead in the division while the Titans slipping last week and facing the undefeated Steelers this week has opened the door for the Jaguars to compete for their division.
Verdict:
Jaguars Win