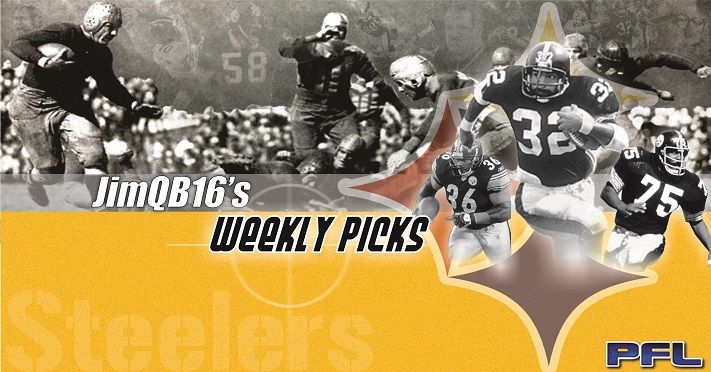 Game Of The Week
Coaching Match Up:
Bill Shamnoski (9-3) vs Gabe Saracino (8-4)
Who Wants It More?
This game is HUGE!!! These two teams are each fighting to try and gain control of their respective division while also knowing each win or loss affects their playoff seeding at this point. Also a match up between two coaches who know each other extremely well. This season the Bears defense is #1 in scoring points against and #1 in total defensive yards allowed per game. Can the 49ers who are also a defensive minded team muster enough points to win this game? I think this game will be a defensive bloodbath and only one team can come out victorious.
Verdict:
49ers Win
*******************************************************************************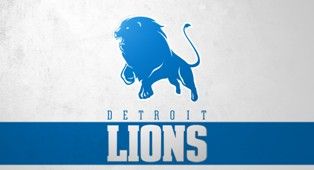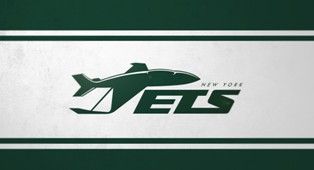 Coaching Match Up:
James Hatzis (10-2) vs Juan Ovalle (6-6)
Who Wants It More?
Here's an old rivalry renewed once again. The Lions coach spent many seasons in the Jets division and played Juan more times than he can remember. This head to head match up can go either way. The Lions are on a serious win streak and are coming off of a HUGE win against probably the best team in the NFC in the Giants but that was last week. The Jets are definitely the more dangerous team considering they are fighting for their playoff lives.
Verdict:
You Make The Call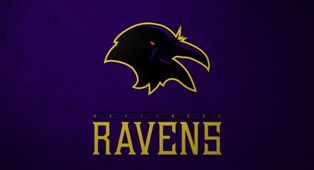 Coaching Match Up:
Eric Tatro (2-10) vs John Whalen (7-5)
Who Wants It More?
The Bills have dropped three of their last four games so a game against a fledgling Ravens squad is just what the doctor ordered. If the Bills plan on trying to make the playoffs this is a serious must win game. Can the Ravens pull off the upset of the week? I don't think that this will be the most exciting game of the week but let's see if the Ravens can prove me wrong.
Verdict:
Bills Win
Coaching Match Up:
Macio Jacobs (4-8) vs Steven Goodman (6-6)
Who Wants It More?
Here is a game that will have the press box talking all week. The Falcons just got shellacked last week by Stevens daddy, is this the week we say, "Like father like son" or do the Falcons take out a personal vendetta against the Goodman clan? An inter divisional rivalry that won't excite many as both of these teams need a miracle to make the playoffs.
Verdict:
Panthers Win
Coaching Match Up:
Kenneth Washington (7-5) vs Manuel Lozano (8-4)
Who Wants It More?
Man this is the game everyone would love to watch this week! Here are two teams that both have excellent coaches and excellent teams. Ken and his Broncos need to start proving their worth if they want to win the division and the Rams are in a dogfight for their own division. The team that wins this game could really put pressure on other teams to catch them in their own division.
Verdict:
Rams Win
Coaching Match Up:
Andrew Torres (9-3) vs Leonard Barnhart (5-7)
Who Wants It More?
Here we go with the old Giants versus Cowboys rivalry again. Lenny keeps saying he is going to prove me wrong when I pick against him and make a turn around. Lenny, if you want to impress me beat this Giants team bud! The Giants after losing to the Lions last week are on the warpath and want every win they can get to earn a bye week going into the playoffs and the #1 or #2 seed. This may be the game that the Giants have to call the dogs off if Andrew has his way.
Verdict:
Giants Win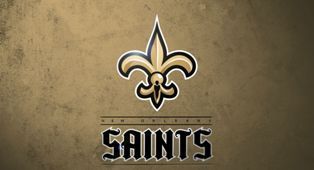 Coaching Match Up:
Tim Poteat (7-5) vs Dave Dawson (6-6)
Who Wants It More?
I have spent a lot of time bragging about how Tim was going to turn this Cardinals team around but I haven't been proven right so far. Dave has been anything but hot as of late himself so the real question is which one of these two coaches can keep from tripping over their own feet and get back on track? Do the Saints or Cardinals who are both well within reach of the playoffs and even possibly winning thier respective divisions want it or are they content to stay home for the playoffs?
Verdict:
Saints Win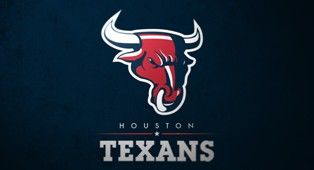 Coaching Match Up:
Greg Davis (3-9) vs Jim Retter (2-10)
Who Wants It More?
The Texans and Browns game will be blacked out this week as Browns fans are discontent with the team this year and the Texans fans don't travel well. I am not sure if either of the coaches will give a pre game speech considering there isn't much to play for except pride. Who wins the battle of the teams fighting for the highest draft pick?
Verdict:
Texans Win
Coaching Match Up:
Paul Davidson (6-6) vs Rob Brick (8-4)
Who Wants It More?
A game for the ages takes place this week in New England! You have veteran coach Paul Davidson still hanging around trying to make the playoffs against the red hot Patriots who have watched everyone behind them in the division keep slipping week in and week out. Does the fear that the Bills or Jets can catch them give the Patriots the incentive they need to take control of this game? This game pits the Patriots who are dominating in the passing game this year against the thumper running and tough defensive style of the Bengals. This is my toughest call of the week.
Verdict:
Patriots Win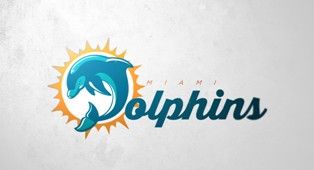 Coaching Match Up:
Michael Ryan (12-0) vs Brett Bachand (3-9)
Who Wants It More?
Ticket prices are soaring this week in Miami as all of the Steelers faithful buy out the stadium to travel and watch their team possibly bring the only undefeated season to Pittsburgh that the team has ever known. Is there any chance that the Dolphins wreck those plans? That's a simple....NOT a chance!
Verdict:
Steelers Win
Coaching Match Up:
Gilbert Moseley (4-8) vs Nick Bond (3-9)
Who Wants It More?
What in the world has happened to the good old Gilbert Moseley we all knew and loved? The Eagles who were once in constant contention for their division have fallen on some seriously hard times. Nick on the other hand took over an 0-8 team and has churned out 3 wins in his first 4 appearances with the team. Do the Eagles bring Nick back down to Earth? I think NOT!
Verdict:
Packers Win
Coaching Match Up:
Scott Gardiner (6-6) vs Joe Sparich (2-10)
Who Wants It More?
Here is another game that is a no brainer. The Vikings have lost way too many games this year and that trend cannot continue if they plan on making the playoffs. The Seahawks on the other hand are another team in the first pick in the draft playoffs. Could this game get interesting? I seriously doubt it!
Verdict:
Vikings Win
Coaching Match Up:
Sean Tibbs (8-4) vs Jerry Kenney (6-6)
Who Wants It More?
This game has the potential to be another candidate for game of the week. The Jaguars have watched the Titans go into utter collapse mode and it seems that they smell the blood in the water. Now is your chance to pounce Wiggy, don't fail me now! The Chargers are only one game out of first place in their division and could do what they have never done before and win their division. This is truly a test of who has the Lions heart and who is all show.
Verdict:
Jaguars Win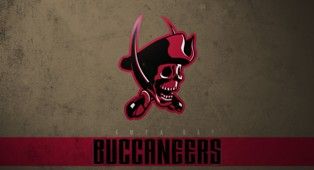 Coaching Match Up:
George Hankerson (6-6) vs Mike Goodman (8-4)
Who Wants It More?
Is there a better time for a team to play an important game other than when the opposing coach is off getting a manicure and pedicure instead of coaching? The Redskins coach is still off "discovering" himself which leaves the Buccaneers in total control and gives them a good chance to really put the other teams in their division in the rear view mirror.
Verdict:
Buccaneers Win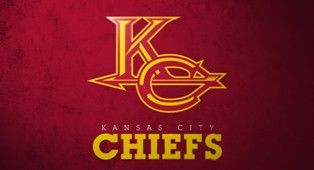 Coaching Match Up:
Mike Kleinknecht (7-5) vs Kevin Close (2-10)
Who Wants It More?
Here is a game that doesn't even seem like it's fair. The Chiefs are in beast mode and competing for their division while the Colts are thinking about next season already. Is there a possibility that Kevin surprises everyone and pulls the upset? Only time will tell since Kevin is new whether he is made of steel or paper mache.
Verdict:
Chiefs Win
Coaching Match Up:
Omari Smith (9-3) vs Luis Lopez (3-9)
Who Wants It More?
Talk about a much much much needed match up for the Titans. Here is a team 3 weeks ago that was 9-1 and on top of the world. Fast forward a few weeks and they have lost three out of their last five games and are sputtering big time. The Titans last two match ups were against teams they needed to be able to beat for the league to take them seriously in the playoffs. Omari has been posting his excuses on his ICQ on a weekly basis and at least he's putting the blame on himself even though that means he's taking the credit from his opposing coaches. I know that Luis can beat just about any coach when he is on his game but as much anger as Omari has built up over his last few loses means he will come into this game well prepared.
Verdict:
Titans Win