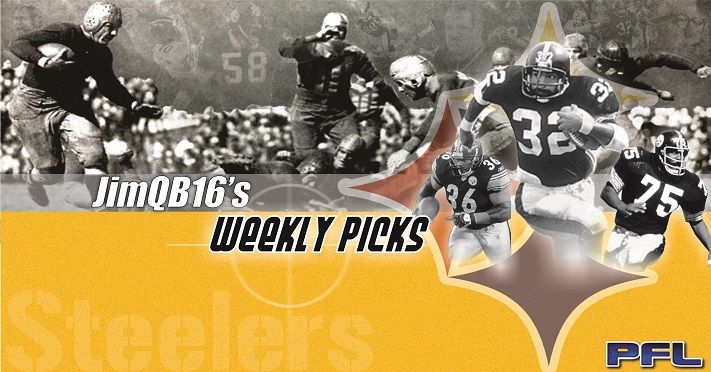 Game Of The Week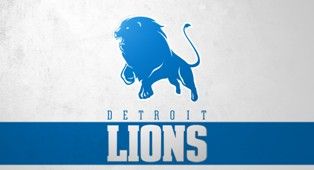 Coaching Match Up:
Bill Shamnoski (9-4) vs James Hatzis (10-3)
Who Wants It More?
Big game of the week as always! The Bears and the Lions have been battling all year to see who comes out on top of the division and this week is no different. The Bears want this game badly since the Lions took the first head to head match up earlier this season. If the Bears continue to be as dominant as they have defensively it may be tough for anyone to beat them down the stretch. Their achilles heal however has been their less than potent offense. The Bears allow the SECOND least points in the league against and they are dominating against the run AND the pass. The Lions on the other hand have not been as impressive on defense and have had a season of ups and down on the offensive side of the ball. Should be a great game.
Verdict:
You Make The Call
*******************************************************************************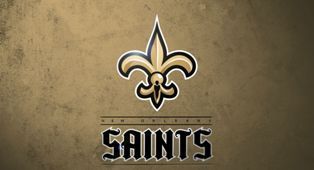 Coaching Match Up:
Dave Dawson (6-7) vs Macio Jacobs (4-9)
Who Wants It More?
The Saints have absolutely fallen off the map this season after coming out of the gate fighting. The Saints are currently on a five game losing streak and I am not sure the bleeding stops this week. The Falcons are not in great shape either but Mac is a solid coach and once he smells blood in the water he usually feasts. Neither of these teams is lighting up the statistical categories so it makes sense that neither is having a stellar season. Let's see who comes out on top.
Verdict:
Falcons Win
Coaching Match Up:
Steven Goodman (7-6) vs Scott Gardiner (7-6)
Who Wants It More?
Now this is a VERY interesting game to say the least. Here you have two teams plugging along trying to make a run at the playoffs. The Panthers keep watching dad drop games and leaving him a chance to steal the division. The Vikings on the other hand are probably out of contention for their division but not for a wild card spot. The Panthers have won FIVE in a row, do the Vikings have anything to say about that?
Verdict:
Vikings Win
Coaching Match Up:
Andrew Torres (10-3) vs Gilbert Moseley (4-9)
Who Wants It More?
Amazingly enough these two teams play this week then have a week off from each other and then they are at it again. I am not sure the way that the Eagles are playing this year that the fans are going to get their money's worth in either match up. It would be nice to see the Eagles go back to their winning ways but the thirst for winning that Andrew is showing this year does not seem easily quenched. I think the Giants may make this a VERY long day for Eagles fans as the Giants get rolling. The Giants are dominating in a lot of defensive categories and one that is super important is points against. The Giants allow the THIRD least points against and that makes it tough to beat them. Gil, are you out there bud? Eagles fans are calling for you.
Verdict:
Giants Win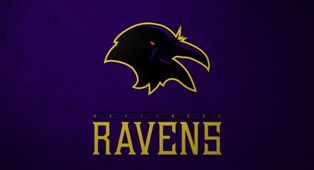 Coaching Match Up:
Paul Davidson (6-7) vs Eric Tatro (2-11)
Who Wants It More?
The Bengals have just lost too many winnable games this season and the Ravens have been nowhere to be found. I would like to say this will be an interesting game but I doubt that. The Bengals have an outside chance to make the playoffs but the Ravens have nothing to play for. Besides Jonathan Dwyer still leading the league in touchdowns scored and a pretty decent offense this year the Bengals haven't looked all that impressive. Let's hope that they create a late season spark.
Verdict:
Bengals Win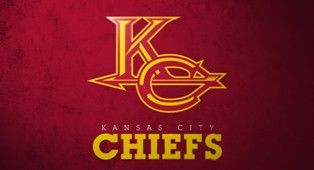 Coaching Match Up:
Luis Lopez (3-10) vs Mike Kleinknecht (8-5)
Who Wants It More?
The Chiefs are currently on a five game win streak but besides beating the #16 ranked Jets they haven't beaten a team ranked above twentieth in the power polls during that five week span. Are we looking at a team who may win their division and then get smacked in the mouth come playoff time? I know that won't be the case considering Mike Kleinknecht is an excellent coach. Does his defense carry him to a division title? Although not showing complete domination defensively his team does allow the FOURTH least points against. Do the Raiders bother to put up a fight? We shall see.
Verdict:
Chiefs Win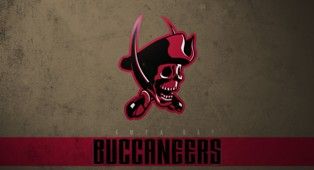 Coaching Match Up:
Michael Ryan (13-0) vs Mike Goodman (8-5)
Who Wants It More?
Ahhhhh the undefeated Pittsburgh Steelers. Do I even need to doubt that they smash the Buccaneers this week? I don't think the Buccaneers have the bravado to take from the Steelers what is rightfully theirs and that is an undefeated regular season. Bucs fans are not going to be happy this week as the words, "You just got schooled" are already in the fortune cookies at the local Tampa Bay restaurants. The Steelers are going to run the ball on you, sack you, and take your lunch money all at once. Can you deal with that?
Verdict:
Steelers Win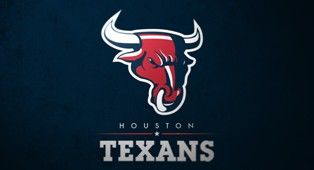 Coaching Match Up:
Greg Davis (4-9) vs Kevin Close (2-11)
Who Wants It More?
This is probably the snoozer of the week for sure. Neither the Texans nor the Colts have made their fans happy this season. Are these two teams in rebuilding mode or are we looking at what the future holds for their fans. I am hoping that both of these franchises can get back to their winning ways but right now they are both just going through the motions. Snoozer alert!
Verdict:
Texans Win
Coaching Match Up:
John Whalen (8-5) vs Jim Retter (2-11)
Who Wants It More?
Now this should be a super interesting game. Okay, okay I almost said that with a straight face. The Browns have fallen on hard times and the once revered head coach of the Saints who came to Buffalo to bring them back to back super bowl titles has not shown that he's prepared for the task. The Bills are still killing it offensively as they lead the league in points for but defensively they aren't the Bills that Cory Ward ran with last season. The Bills tout the #1 Running game in the PFL. Can the Browns do anything but get out of their own way? Let's see...
Verdict:
Bills Win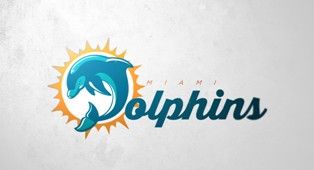 Coaching Match Up:
Nick Bond (4-9) vs Brett Bachand (3-10)
Who Wants It More?
Nick Bond has absolutely taken the PFL by storm as the newest head coach by taking an 0-8 team and winning the next 4 out of 5 games with the squad. The Dolphins on the other hand came in and began stripping the nuts and bolts of the team that was left behind by the previous coach and designing the team the way that they wanted. That hasn't exactly equated to winning thus far but maybe he has a long term plan. Since this week we aren't looking at the long term I look for the Packers to take the Dolphins out back to the barn and give them an old fashioned whoopin'.
Verdict:
Packers Win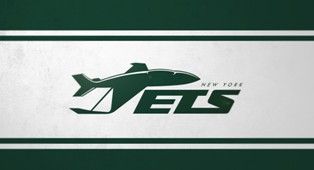 Coaching Match Up:
Rob Brick (9-4) vs Juan Ovalle (7-6)
Who Wants It More?
After a HUGE overtime thriller last week against the Lions in which the Jets proclaimed that they aren't done just yet let's see if that momentum carries over. Are the Jets for real or are they just out to spoil some other teams dreams? I am not sure that the Jets are big enough and bad enough to take down the division leading Patriots. The Patriots won the first meeting but can they actually sweep the J E T S, Jets, Jets, Jets? This game has huge implications on whether or not the Patriots can win the division. The Patriots have the most efficient passer in the league who also just happens to lead the league with 25 TD's. Couple that with the fact that the LEAD the league in takeaways and that's a scary combo.
Verdict:
Patriots Win
Coaching Match Up:
Gabe Saracino (9-4) vs Kenneth Washington (7-6)
Who Wants It More?
The 49ers are in a tooth and nail battle for their division and dropping their game against the Rams head to head didn't help. On the bright side the 49ers have all winnable games leading up to their rematch in week 17 with their division rivals. I sincerely thought that Ken Washington was going to come in and pick up where Frob left off but it looks like he isn't comfortable in his new role just yet. The Broncos have dropped three of their last four games albeit to fairly tough teams. I would like to see this be a knock down drag out fight so let's see what happens.
Verdict:
49ers Win
Coaching Match Up:
Jerry Kenney (6-7) vs Tim Poteat (8-5)
Who Wants It More?
Jerry has really been up and down this season but he certainly has been up a lot more than in the past. Jerry is making Charger fans believe again and they have a lot to look forward to. The problem here is that the Cardinals who I have been proclaiming were going to have a great season have been slacking on me. People have been telling me it's the "Sanchize" injury but I am not so sure. Let's see if Tim can turn things around since they is still plenty of hope for a playoff spot.
Verdict:
Cardinals Win
Coaching Match Up:
Leonard Barnhart (5-8) vs Omari Smith (10-3)
Who Wants It More?
Leonard Barnhart you sly devil! You have got your hands full this week. The Titans lost to both the Steelers and Giants who are both probable Superbowl favorites and their only other loss came from the Broncos. Omari has been putting the blame squarely on his own shoulders which makes for a bad bad man. If the Cowboys don't come out and score early I have a feeling Omari could make this week very unpleasant for Lenny. By the way Lenny, I am talking no lubricant sir!
Verdict:
Titans Win
Coaching Match Up:
Joe Sparich (2-11) vs Manuel Lozano (9-4)
Who Wants It More?
The Rams cannot afford to lose the next few push over games until they face their division rival 49ers again. Both the Rams and 49ers should win out the next two weeks making for a HUGE week 17 rematch in which both teams would be tied in overall record. The Rams won the first match up so the 49ers would have to win that game.....no pressure Manny. Well, before we look that far ahead the Rams have to win this game and that should be pretty much a forgone conclusion. Let's see if I am right.
Verdict:
Rams Win
Coaching Match Up:
George Hankerson (7-6) vs Sean Tibbs (9-4)
Who Wants It More?
After losing FIVE straight games the Redskins coach decided to explore the world and left an interim head coach in charge. Since then the Skins have won THREE straight games. Hank may come back and find out his interim coach took his job lol. I think that this week may be the end of the Skins rope as they play a super prepared and hungry Jags team who really needs this win to compete for his division. Hank, your job may be safe after all, happy penis pump hunting sir!
Verdict:
Jaguars Win