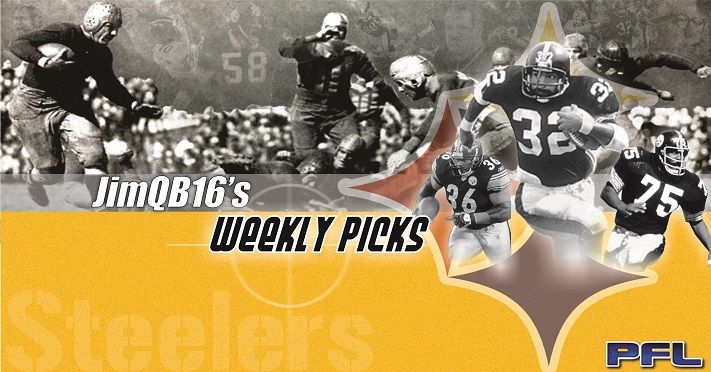 Top Five Games Of The Week:
#1
Coaching Match Up:
Bill Shamnoski (10-4) vs Andrew Torres (10-3)
Who Wants It More?
Now this is truly a HUGE match up. Going into the second to last week of the regular season the Bears are tied for first place in their division and winning their last two games could help snag the division title. The Giants are currently the #1 seed in the NFC with several teams right on their heels waiting to pounce if they slip up. One slip up too many and they could go from #1 seed to missing out on the coveted bye week. Factor all of that in and then compile it with the fact that these two teams could potentially meet in the playoffs again a few weeks from now. Does the plot get any thicker??? I think that it does... The Bears are currently dominating in every defensive category that matters: Scoring Defense Leader 12.6 points per game allowed, Total Defense Leader 238.1 total yards allowed per game, #2 Pass Defense Leader and #5 Rush Defense Leader. Neither of these teams is playing lights out on the offensive side of the ball but interestingly enough the Giants are the 6th highest scoring team in the league with 24.1 points per game. Logic would dictate that with these two defensive powerhouses knocking heads that the Giants would prevail with their not flashy but effective style of offense. Does Shamnoski have something to say about that? Will he shock the PFL critics by surprising us with some much needed offense? We shall see..
Verdict:
Giants Win
#2
Coaching Match Up:
John Whalen (9-5) vs Rob Brick (10-4)
Who Wants It More?
Wow...talk about a GREAT #2 matchup of the week. Here you have Rob Brick and his Patriots who are leading the division, taking on Whalen and his rebounding Bills trying to contend for the division title. In their first match up the Bills won 28-23 despite the Patriots offense apparently rolling right along stats wise. Whalen has long been known as a talented defensive guru utilizing a great bend don't break concept on defense while always hovering in the top points per game on offense. He doesn't catch your eye with the flashy defensive statistics but he always allows you to work the field and then keeps you out of the endzone more times than not. This game brings us two coaches who are statistically lighting it up on offense. The Patriots QB Joe Flacco is leading the league with 26 touchdown passes, has the highest QB rating with a 96.7 and that's not to mention tailback Arian Foster has OVER 1500 yards rushing already on the year. When you look at the Bills offense things seem a bit easier to figure out. HB C. J. Spiller has amassed OVER 1400 yards BUT doing all of this while touting a hefty 5.1 average per carry!!! To beat the Bills you MUST take Spiller out of the game, (Insert creepy T-800 Terminator voice here) eliminate him, terminate him, destroy him. Can the Patriots who desperately need this win to have a chance at taking the division pull it off? A loss by the Patriots here and the teams are tied in overall record with the Bills sweeping the series which would give them the tie-breaker advantage. On top of all of that we are almost assuredly going to see BOTH of these teams make the playoffs meaning a possible THIRD showdown... How important is this game to both coaches???
Verdict:
Patriots Win
#3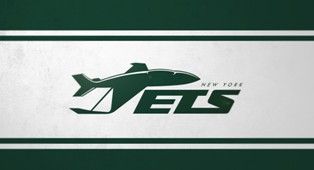 Coaching Match Up:
Juan Ovalle (7-7) vs Michael Ryan (13-1)
Who Wants It More?
Now if there was a grudge match of the week this would be it! On one side you have the mighty UNDEFEATED Pittsburgh Stee... (Record abruptly screeching to a hault)... Wait, wait you say the Steelers have fallen from the unbeaten ranks??? Who was bold enough to take the Steelers to task and wipe out PFL history? The Buccaneers you say??? That team from Tampa with the brand new head coach...Mike Goodman? He doesn't sound like a very "Good" man to me. Is there a chink in the mighty Steelers armor? Will Juan Ovalle be able to use his "Magic" this week to take advantage of that? In this matchup we are talking about TWO of the proudest PFL coaches that we have. For these two coaches losing at tiddlywinks is NOT an option. I remember once Juan's mother attempted to put gel in his hair for a big date (Way back when Juan had hair of course...this was like the mid 1980's) and Juan said..."No no mother, if a beautiful young lady doesn't consider going on a date with Juan Ovalle a "win win" situation then to heck with her. So in a game where the Steelers are coming off of their first loss all the way in week 14 and the Jets who DESPERATELY need a win to even make the playoffs...who comes out on top? This is one of those games where even though the game means much less to the Steelers than the Jets, I have a feeling it might be personal. Do I need to go into a statistical tirade on this one??? I don't think so, put away your fancy stats people and draw steel!!!
Verdict:
Steelers Win
#4
Coaching Match Up:
Gabe Saracino (10-4) vs George Hankerson (8-6)
Who Wants It More?
Here is a surprise for you! Gabe Saracino and his 49ers are finally making a name for themselves while the Redskins who not too long ago had back to back seasons with the 1st overall draft pick are suddenly staring at an outside shot at a playoff birth. All of this happening while the captain was away from his ship and had an "intern" running the show. Well, the captain is back and it's fifty lashes for anyone who claims his absence refreshed the players in the locker room! If the 49ers win this game guess who they get to meet up with in week #17??? Thaaaaaaat's right...their division rival St. Louis Rams who are in a tie with them for the division but beat them in their first matchup 26-7...ouch! Do the 9ers have what it takes to meet that challenge? Well, let's worry about one week at a time shall we. This week the Redskins are saying, "You hoo...over here...look at me". Do the 49ers look past the 49ers and to what's ahead next week or do they take care of business this week and prepare for fire and brimstone the next?
Verdict:
49ers Win
#5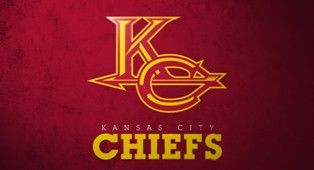 Coaching Match Up:
Mike Kleinknecht (8-6) vs Kenneth Washington (7-7)
Who Wants It More?
Chiefs and Broncos...Oh no you didn't girlfriend!!! While everyone else is preoccupied with the glitz and glamor of hollywood these two teams are still in a scrap yard fight for their division title. The Broncos have felt the tough love of the PFL dropping their last three games albeit it to some stiff competition. The Chiefs on the other hand had been rolling as of late until they fell to the division rival Oakland Raiders. These two teams have their work cut out for them as they have to battle until the very end to see who comes out on top. The Chiefs won the first battle this season but that was when ex coach Frob was still at the helm. Does Kenneth show us what he's made of this week? This is one of those matchups where the Broncos are all about offense and the Chiefs are all about defense. The question is who breaks. (Insert Ivan Drago voice here) "Kenneth, I vill break you and your puny little ponies"!
Verdict:
Chiefs Win