Giants vs Falcons
Giants are 3-0 and thinking playoffs already while the Falcons are 2-2 with a pattern...lose,win,lose,win.....
Giants 23 Falcons 17
Colts vs Texans
Battle of 1-3 teams as the Texans have surprisingly struggled this season...Maybe they miss their middle linebacker....They should still have enough to beat the Colts.
Texans 30 Colts 16
Bucs vs Eagles
A real good matchup between two veteran coaches as the Bucs are 3-1 and the Eagles are 2-2. Should be a high scoring affair but the Bucs pull it out in the end in dramatic fashion.
Bucs 34 Eagles 31
Broncos vs Bengals
Coach Paul is thanking his higher power that he doesn't have to face Adrian Peterson but Frob still has plenty of weapons at his disposal. Broncos need to win as surprisingly they are in the best division record wise in the PFL. Bengals want to stay in front of their arch nemesis .
Broncos 27 Bengals 26
Saints vs Bills
The Bills are undefeated and as long as they keep winning they will have a coach. Dave has had a rude awakening on his comeback attempt. Saints upset the Bills but the coach plays on.
Saints 24 Bills 20
Chiefs vs Cowboys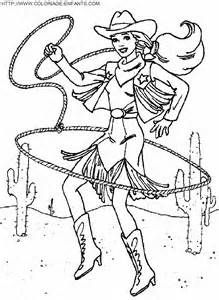 Pete Nixon runs back an interception 100 yards as the Chiefs stomp the Cowboys but Len doesn't even realize it because he is too busy finding his crayons to color this picture.
Chiefs 34 Cowboys 17
Bears vs Packers
Classic brawl between two NFC North rivals. Packers continue to struggle without that guy named Rodgers.
Bears 20 Packers 9
Patriots vs Jets
Patriots have Joe Flacco back and that should be the deciding factor in this one. Jets are reeling after last weeks loss and the reeling continues.
Patriots 24 Jets 13
Vikings vs Seahawks
The Vikings defense has played pretty well as they shut down the Steeler offense last week...the problem is an anemic offense that scores more points for the opposing team than their own. Vikings keep it close but a late mistake dooms them again.
Seahawks 16 Vikings 13
Jaguars vs Dolphins
The Dolphins have hired an extra medical Doctor to deal with their injury problems. The Jaguars come in with a 1-2 record and have the healthy horses to harpoon the depleted Dolphins.
Jaguars 21 Dolphins 16
Browns vs Steelers
Steelers are back on track with 2 straight wins to get back to .500. Browns have struggled but always seem to play us tough.
Steelers 23 Browns 13
Lions vs Cardinals
The Lions have looked impressive with a 3-0 record while the Cardinals have gone the opposite way. Ryan Tannehill has yet to throw an interception but all good things come to an end...upset special.
Cardinals 17 Lions 16
Raiders vs Chargers
Don't look now but the Raiders are for real!!!! Are the Chargers? Hey who we kidding...
Raiders 34 Chargers 24
49ers vs Rams
The Rams are flying high while the 49ers are going the wrong way. Not a good matchup for the 49ers but they keep it close.
Rams 30 49ers 21
Hope everyone has a great week and have fun!!!! Get those games scheduled quickly !!!!!!!