Just want to apologize for slacking the last few weeks . Wish I had a great excuse why but I have just been super duper busy and a few weeks we advanced early so I wasn't able to get a start on it but hope you all enjoy this weeks picks!
Redskins at Cowboys
The redskins have been playing some good football this season while Lens Cowboys ...well they haven't. Whats wrong with the Boys? Is it just the league wide parity that has given Len struggles or is his brain finally fried?
Redskins 20 Cowboys 16
Bengals at Lions
The Lions are 9-1 but the only team they have beaten only one team in the top ten. Bengals are 8-2 but like the Lions they have had a easy schedule. Something has to give. IMO Bengals are the better team and shut down the LIons.
Bengals 24 Lions 13
Bills at Browns
The Bills after starting hot have faded while the Browns jst never got going. Browns play em tough though.
Bills 28 Browns 17
Titans at Dolphins
The Titans with a win could basically wrap up the division.....not that they are playing that well but the division is that bad. Dolphins haven't been the same this season without their Hall Of Fame Coach plus a rash of injuries hasn't helped either. Dolphins keep it close....upset?
Dolphins 24 Titans 23
Seahawks at Jaguars
Both teams playing for respect as both teams haven't met expectations this season. Seahawks are the better team.
Seahawks 30 Jaguars 21
Steelers at Packers
Apparently Jerry didn't care for all the goat comments and took it out on the Steelers last week . Packers have really struggled this season without AROD. Can the Steelers be upset twice in a row?
Steelers 20 Packers 16
Rams at Colts
The Colts are in second place in their division....at 3-7. The Rams look like the team to beat in the NFC once again. Can Manloz keep this close?
Rams 34 Colts 20
Falcons at Saints
A battle of two MAdden veterans. Falcons are tied for division lead but Daves Saints are still In striking distance. Should be a good one!
Falcons 28 Saints 24
Eagles at Giants
Could the Giants be looking ahead to their matchup with the Rams? Im picking the Rams to represent the NFC but Booey and his Giants are all about change........
Giants 24 Eagles 21
BUccaneers at Panthers
MUst win for the BUcs and it comes at a good time as the Panthers have really struggled all season.
Bucs 34 Panthers 13
TExans at PAtriots
Just when it looked the PAtriots were for real they get smacked in the mouth by the Bills...Wiggy is better than that but TEx calls a good game and can beat anyone.
Patriots 23 Texans 20
Broncos at Raiders
Rules? Who needs stinking rules!!!! Speaking of rules ,Frob is out to let everyone know who rules the AFC West( We all know its the Chiefs but don't tell him that).
Broncos 31 Raiders 27
BEars at 49ers
The 49ers have been surprisingly good this season while the Bears have been a little better than average. Bears have some tough losses though and could pull it out in a close game.
Bears 20 49ers 19
Vikings at Cardinals
Scotty plays everybody tough but as I have said before he lacks the horses to compete at a high level. This week though he plays a struggling Cardinals team.
Vikings 16 Cardinals 13
Jets at Ravens
Jets have had one of the easiest schedules in the PFL but that being said you still have to win those games and they have won 9 out of 10 . Ravens are another one of those games Jets should win. Ok I am done with the Flacco thing....
Jets 27 Ravens 23
Chargers at Chiefs
LAst week Jerry shocked the Steelers as his defense actually created some turnovers ...heck they even scored!!! Chiefs know all about scoring on defense as they probably do it better than anyone. Chiefs are the team to beat in the PFl . Can jerry make it two in a row?
Chargers 30 Chiefs 24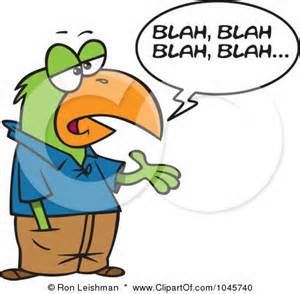 Schedule those games you rascals!!!!!!! Enjoy!!!