PACKERS AT BENGALS:
BENGALS HAVE LOST TWO IN A ROW TO FALL A GAME BEHIND THE STEELERS IN THE AFC NORTH. PACKERS HAVE STRUGGLED ALL SEASON LONG SO BENGALS SHOULD GET BACK ON TRACK.
BENGALS 30 PACKERS 13
49ERS AT EAGLES:
49ERS HAVE WON 5 IN A ROW WHILE BIG BLACK'S EAGLES HAVE STRUGGLED ALL SEASON. CAN THE 49ERS MAKE IT 6 IN A ROW? WELL GOLLY I THINK THEY CAN!
49ERS 31 EAGLES 27
VIKINGS AT LIONS:
SCOTTY HAS BEEN A LITTLE SHORTHANDED AND OUT MANNED THIS SEASON AND IT'S A CREDIT TO HIS COACHING ABILITY TO HAVE EVEN WON 5 GAMES WHILE THE LIONS ARE LOOKING FOR A TOP SEED IN THE NFC. SCOTTY PLAYS EVERYONE TOUGH AND A DIVISION GAME YA NEVER KNOW….
VIKINGS 16 LIONS 12
SAINTS AT GIANTS:
SORRY BOOEY I JUST CANT RESIST! ANYWAYS…ARE THE GIANTS THE BEST TEAM IN THE NFC THIS SEASON ? HAS THERE BEEN A CHANGE-ING OF THE GUARD? GIANTS SHOULD WIN THIS ONE GOING AWAY AS THE SAINTS HAVE STRUGGLED WITH CONSISTANT PLAY ALL SEASON.
GIANTS 24 SAINTS 13
SEAHAWKS AT TITANS:
LAST SEASON THE SEAHAWKS LOOKED LIKE LEGITIMATE CONTENDERS BUT THAT MOMENTUM HASN'T CARRIED OVER TO THIS SEASON WHILE THE TITANS CONTINUE TO ENJOY A VERY WEAK DIVISION BUT THEY HAVE DONE WHAT THEY HAVE TO AND THAT'S WIN GAMES. TITANS ROLL.
TITANS 34 SEAHAWKS 20
PANTHERS AT BUCS:
BUS ARE TIED FOR THE DIVISION LEAD WITH THE FALCONS SO THEY CANT AFFORD TO SLIP UP BUT IS BUCKY BACK YET? EVEN WITHOUT THEIR FEARLESS YOUTUBE LEADER THEY SHOULD STILL HANDLE THE PANTHERS WHO ARE A MESS THIS SEASON.
BUCS 20 PANTHERS 12
CHARGERS AT COWBOYS: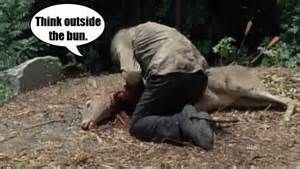 THE CHARGERS ARE PLAYING SOME REAL GOOD BALL RIGHT NOW WHILE THE COWBOYS…WELL THEY ARENT BUT THEY HAVE WON TWO IN A ROW TO UP THEIR RECORD TO A STAGGERING 3-9!!! CAN JERRY WIN ANOTHER ONE AND KEEP HIS PLAYOFF HOPES ALIVE?
GOAT 34 ZOMBIE 20
STEELERS AT BROWNS:
LAST TIME THESE TWO TEAMS PLAYED THE BROWNS HAD TO RETURN TDS BUT THE STEELERS STILL MANAGED TO FIND A WAY TO WIN. YA NEVER KNOW WHEN DIVISION RIVALS FACE OFF BUT THE STEELERS NEED THIS GAME TO STAY AHEAD OF THE BENGALS.
STEELERS 20 BROWNS 17
BILLS AT DOLPHINS:
WITH THE BILLS LOSS LAST WEEK TO THE JETS THE JETS CLINCHED THE DIVISION TITLE . A ONCE PROMISING SEASON FOR BUFFALO HAS TURNED SOUR BUT THERE IS STILL PRIDE INVOLVED . DOLPHINS HAVE STRUGGLED WITH INJURIES AND SOME REAL PUZZLING ROSTER MOVES.
BILLS 35 DOLPHINS 13
JETS AT PATRIOTS:
CONGRATS TO THE JETS FOR CLINCHING THEIR DIVISION SO SOON AND NOW THEY WILL LOOK TO HOLD ON TO A FIRST ROUND BYE BUT IT WONT BE EASY. PATRIOTS HAVE STRUGGLED BUT WHEN THEY ARE ON THEIR GAME THEY CAN BEAT ANYONE
PATRIOTS 27 JETS 23
RAMS AT TEXANS:
AS I HAVE SAID A MILLION TIMES NO MATTER HOW MUCH A TEAM IS STRUGGLING IF YOU DON'T BRING YOU'RE A-GAME THEY WILL BEAT YOU. THAT WAS EVIDENT LAST WEEK WHEN THE TEXANS KNOCKED UP THE FAVORED BENGALS. RAMS NEED THIS WIN TO STAY UP ON A FIRST ROUND BYE BUT THE TEXANS DO IT AGAIN.
TEXANS 17 RAMS 16
FALCONS AT CARDINALS:
THE FALCONS ENDING SCHEDULE IS ONE OF THE EASIEST ON PAPER IN THE PFL AND SHOULD BODE WELL FOR THEIR PLAYOFF CHANCES BUT THE CARDINALS CAN PLAY SOME GOOD BALL AT TIMES…NOT TODAY THOUGH
FALCONS 24 CARDINALS 13
REDSKINS AT RAIDERS:
BOTH TEAMS GOT OFF TO GOOD STARTS AS THE RAIDERS STARTED 3-1 BUT HAVE LOST 8 IN A ROW. THE REDSKINS STARTED 5-3 BUT HAVE LOST 4 IN A ROW….SOMETHING HAS TO GIVE.
REDSKINS 17 RAIDERS 16
RAVENS AT BEARS:
RAVENS LOST A CLOSE ONE LAST WEEK TO THE VIKINGS…A GAME THEY WOULD HAVE WON IF THEY HAD JOE FLACCO…………BEARS SHOCKED THE LIONS IN A BIG WAY LAST WEEK TO GET TO 7-5 AND STAY IN PLAYOFF CONTENTION….NO JOE FLACCO MEANS A BEARS WIN.
BEARS 30 RAVENS 20
JAGUARS AT COLTS:
THE JAGUARS ARE ON A WINNING STREAK FOLKS!!! OK ITS ONLY 2 GAMES BUT YOU HAVE TO START SOMEWHERE RIGHT? A MEDIOCRE GAME BETWEEN TWO MEDIOCRE TEAMS IN A MEDIOCRE DIVISION…..YAWN.
COLTS 3 JAGUARS 2
BRONCOS AT CHIEFS:
NOW WE SHIFT TO A GAME BETWEEN TWO DIVISION RIVALS. THE CHIEFS LOOK NEARLY UNSTOPPABLE THIS SEASON AT 11-1 AND WITH A WIN THIS WEEK CLINCH THE DIVISION. THE DIVISION TITLE IS AN AFTERTHOUGHT BUT WHAT COACH DA HOG WANTS IS TO DEMORALIZE EVERY OPPONENT AND WRAP UP THE NUMBER ONE OVERALL SEED IN THE AFC. BRONCOS ARE FAIRLY HEALTHY NOW AND SHOULD BE ABLE TO GIVE THE CHIEFS A GOOD GAME BUT STAY AWAY FROM PETE NIXON!!!!
CHIEFS 27 BRONCOS 24
HOPE EVERYONE HAS A WONDERFUL WEEK AND MAKE SURE YOU SCHEDULE THOSE GAMES QUICKLY AND PROPERLY . HOPE YOU ALL ENJOY THIS ARTICLE …I DO APPRECIATE WHEN PEOPLE POST A COMMENT ABOUT IT. THANKS.