Wowser! Some huge games this week!!! Lions vs Rams , Bengals vs Steelers, Cowboys vs Raiders….ok threw the last one to see if you were actually reading this headline. Well here we go!
Rams at Lions :
This game is huge in that it could determine who gets a first round bye and who has to make that difficult task of winning that extra game. Rams looked like they had it locked up but two straight losses have got them reeling. I don't see the Rams losing 3 games in a row.
Rams 24 Lions 16
49ers at Cardinals:
49ers still in the running for a playoff spot while the Cardinals are just going thru the motions looking forward to the offseason. This game could get ugly.
49ers 34 Cardinals 10
Broncos at Eagles:
Broncos have underachieved this season …a lot of it due to key injuries and some illegal tactics but nonetheless it looks like the Broncos will be on the golf course come playoff time. Big Black will as well and have plenty of time to shine up his 1976 Pinto.
Broncos 35 Eagles 34
Saints at Patriots:
Patriots have to be my most disappointing team this season as with the new acquisitions and the loss of Coach Jim they would rule the AFC East. The team has lacked consistency . Saints coach Dave is getting back into the game and it is taking a little longer than he thought to get acclimated( like the big words?). IS this a up or down week for the Patriots?
Patriots35 Saints 24
Chiefs at Redskins: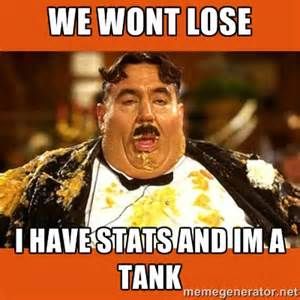 The Chiefs have run roughshod on the PFL this year and have the stats to prove it. Redskins started out fast but have faded . Can the Redskins give the Chiefs a game or are they just another progression nad stat sheet vessel for the Chiefs?
Chiefs 164 Redskins 3 ( Time running out Skins kick a FG and Dahog breaks his controller in frustration)
Titans at Colts: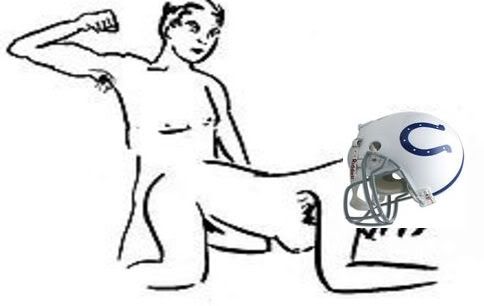 This is how it has felt like for the Colts since Manning retired…will Manloz ever find a suitable replacement? Speaking of QB problems who is the QB for the Titans? Pat Devlin did a nice job last week throwing for a gazillion yards and should have another nice day.
Titans 38 Colts 16
Ravens at Jaguars:
Blah Blah blah yadda yadda yadda…ok both teams have struggled this season but someone has to win….or do they?
Ravens 20 Jaguars 20
Panthers at Falcons:
A must win game for the Falcons has they try to hold off the Bucs for the division title.
Falcons 30 Panthers 14
Bengals at Steelers:
Who made this schedule anyways? These two teams get to beat the heck out of each other this week then 2 weeks later do it again. A Steelers win would give them a two game lead in the division . Can the Bengals finally get over the hump and end the longest division title reign in the PFL ? Usually when these two teams play turnovers are the difference . Bengals get the nod in that department.
Bengals 23 Steelers 20
Bears at Browns:
Bears are still in the running for the playoffs while the Browns are looking forward to the next draft. Browns have the talent to beat anyone though so the Bears better bring their A game.
Bears 20 Browns 16
Cowboys at Raiders: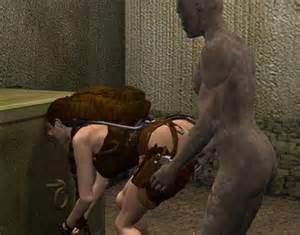 I have found out why Len has struggled so much this season as he has shifted his zombie genre into a porn twist… gotta sell books right and America does love its porn!! Raiders ended a 8 game losing streak against another NFC East opponent and they luckily get to play another this week to start a win streak.
Raiders 30 Cowboys 20
Dolphins at Jets:
The Dolphins are looking forward to the offseason while the Jets continue to impress and could be the team to beat in the playoffs. Jets harpoon the Fins.
Jets 38 Dolphins 16
Giants at Chargers:
With the Chargers you never know which team is going to show up while the Giants are the epitome of consistency. I predict that Jerry's Chargers show up this week and give the Giants a game.
Chargers 27 Giants 24
Texans at Seahawks:
Texans are 5-8 but the last two weeks have knocked off two of the PFL's best teams. SO you think they would be able to handle the Seahawks but this is why they play the games.
Seahawks 20 Texans 17
Buccanneers at Bills:
Where is Buck? I checked youtube and couldn't find any recent videos . Will he coach this week? Does it matter at this point?
Bucs 24 Bills 20
Packers at Vikings:
Packers are looking for a top three pick while the Vikings will keep fighting to the end. Packers have more talent but Vikings have Coach Scotty.
Vikings 16 Packers 13
Hope everyone has a great week and get those games scheduled quickly and properly!!! Please remember to utilize proper sportsmanship. Madden 2008 PC Coach Mode gamers are a dying breed so in order to keep our league running we have to keep good owners. Remember we only have one progression point in a season so one TD given up here or one less score there isn't going to make that much of a difference.