Another season is upon us which means another season where I have to get my butt in gear and keep up with you silly guys and your early advances!!! A lot of coaching changes in the offseason as we welcome back Coach JimQB16 and Mojobeaux and wish farewell to Doc and DaHog...they will be sorely missed. Can anyone upend the Super Bowl Champion Bills or will he start a dynasty and take over the league EXCLAMATION POINT. Back to week two.
Panthers @ Bucs
I don't really know a lot about Coach Goodman but he beat the Bengals in week 1 so he must be pretty good. KD is back with the Panthers but for how long? KD debuts with a solid win.
Panthers 23 Bucs 20
Titans @ Jags
Wiggy pulled a Walshy leaving the Patriots in shambles and moving on to the Jaguars while Smitty has been a steady anchor in Tennesee. Big early season game which could let everyone know if there is a new sheriff in town .
Titans 24 Jags 16
Steelers @ Ravens
Steelers were lucky to escape New Orleans last week with a win while the Ravens laid an egg against the Falcons. Will Coach Mike figure out how to utilize his big three or will the Ravens shut em down and get to .500? Probably neither as the Steelers defense takes care of this one.
Steelers 20 Ravens 17
Bears @ Vikings
Early season division matchup as the Vikings look to put last season behind them and retake the division. Both teams cant afford many losses now that Coach Jim is in town. I know it is early but a must win game.
Vikings 17 Bears 16
Packers @ Giants
Packers smarting after a loss to the Vikings while the Giants also suffered a rare season opening loss to the Rams. Has the Govt shutdown got to Coach Booey? Can he CHANGE his momentum?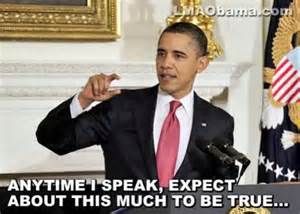 Giants 21 Packers 20
Cowboys @ Redskins
Can Hank get it going this season with an early season win over Lens Cowboys?
Cowboys 16 Redskins 13
Saints @ Bengals
Daves Saints fought valiantly in a losing effort against the Steelers while the Bengals were beaten by the yet unknown commodity in Tampa. IS Paul slipping or did he just run into a good team? Bengals get back on track with a hard fought win.
Bengals 24 Saints 17
Bills @ Lions
What a way to welcome back Coach Jim with game against the defending PFL Champions. The Guy has proclaimed the return of the bad guy ...I remember someone else doing that years past and it didn't work out to well for that person. Will it take Coach Jim a few weeks to get adjusted or does he take the bull by the horns ? Lions shut down the Bills. PERIOD.
Lions 23 Bills 13
Rams @ Cardinals
Rams started off with an impressive win over the Giants while the Cardinals lost a close one against the Seahawks. Mojo fell into a real good situation in St Louis.
Rams 30 Cardinals 20
Chargers @ 49ers
Chargers got a nice win week one over their hated rivals while the 49ers were blown out by the Chiefs. Can Jerry go to 2-0? Say it aint so!!!!
Chargers 34 49ers 24
Browns @ Patriots
Browns got beaten up week 1 while the Patriots put up a valiant fight in a loss to the Bears. Browns come back swinging.
Browns 16 Patriots 14
Colts @ Broncos
Sorry Frob but after your week one beating from jerry I had to pull this one out of the archives!!! Can Frob tighten up his diaper and get things rolling against manloz and the Colts? Colts players so busy looking everywhere for Peyton Manning that they have forgotten how to play the game.
Broncos 24 Colts 13
Hope everyone enjoyed this and I will try to keep up with you silly kids. Great job getting the week one games in!!! Good Luck and have fun!!!